Adapt a traditional desk or table for sit-stand ergonomics without modifying the entire work surface. Clamp this workstation to a flat surface up to 3.35 in. thick and precisely position your monitor and keyboard.
Lever provides smooth one-touch height adjustment
Swing arm provides left/right swivel adjustment
Single-arm mount for a 13 to 27 in. flat-panel display
Max. height of keyboard tray is 14.5 in. above work surface
Maximum weight capacity is 29 lb.
---
The WWSS1327CP Standing Desk-Clamp Workstation allows you to enjoy the benefits of standing for a portion of the day without using your entire work surface. Simply clamp the WWSS1327CP to the edge of a fixed-height desk or table from 1 to 3.35 inches thick. With a single touch, you can change the height of the workstation to improve ergonomics, promote health and increase productivity.
Press the lever to raise or lower the pneumatic arm. All sections move together for smooth transitions between sitting and standing. Increase tension for heavier loads or decrease it for lighter items. The arm adjusts up/down 3 inches, swivels 150° and can rotate 360° to swing the workstation out of the way when not in use (swing range is 49.8 inches from front to back). Built-in cable management reduces cable clutter. Maximum weight capacity is 29 pounds.
Single-arm mount holds up to a 27-inch flat-panel display (VESA 75x75 or 100x100 mounting patterns). Display can be rotated for horizontal or vertical viewing.
Middle platform is 23.6 x 9.9 inches and keeps accessories or a small laptop within reach. At its lowest height, the platform is 1.2 inches above the work surface. It adjusts up to 20.9 inches above the work surface.
Keyboard tray is 23.6 x 10.6 inches to hold the largest, most popular models. At its lowest height, the tray is 2.5 inches below the work surface. It adjusts up to 14.5 inches above the work surface. The wrist rest is removable. Plugs are included to fill exposed mounting holes.
One-Touch Height Adjustment for Sit-Stand Ergonomics

Lever raises or lowers pneumatic arm for smooth height adjustment
Lever attaches to left or right side of keyboard tray
Sections move together for seamless sit-stand transitions
Use included hex key to increase or decrease tension according to load
Maximum weight capacity is 29 lb.
Clamp Mount Requires Minimal Desk Space

Clamps to a flat fixed-height work surface from 1 to 3.35 in. thick
Provides stability at all workstation heights
Pneumatic Swing Arm

Adjusts up/down 3 in. on pole
Offers 150° swivel and 360° rotation
Swing range is 49.8 in. from back of workstation to end of keyboard
Integrated cable management reduces cable clutter
Single-Arm Monitor Mount

Accommodates a 13 to 27 in. flat-panel display
Compatible with VESA 75x75 and 100x100 mounting hole patterns
Vertical adjustment and -13° to +45° tilt
Display can be rotated for horizontal or vertical viewing
Middle Platform

23.6 x 9.9 in. platform
Keeps accessories or a small laptop within reach
Keyboard Tray

Extra-large 23.6 x 10.6 in. tray holds the largest, most popular models
Keyboard tray adjusts up to 14.5 in. above the work surface
Removable wrist rest mounts to the left or right
Mounting hole plugs included
Pneumatic arm with lever
Middle platform
Keyboard tray with wrist rest
Mount bracket
Clamp top and bottom
Support mast and (2) brackets
Post
EVA pad
Pressure plate
Cable manager and clip
Arm swivel washer
(29) M4, M6 and M8 screws (various lengths)
(2) M8 nuts
(4) Spacers
Socket wrench
(4) Hole plugs
(3) Hex keys
Owner's manual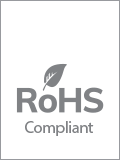 OVERVIEW
| | |
| --- | --- |
| UPC Code | 037332197122 |
| Device Compatibility | Monitor/HDTV; Computer; Laptop |
PHYSICAL
| | |
| --- | --- |
| Color | Black |
| VESA Pattern (mm) | 75x75; 100x100 |
| Mounting Location | Desk Clamp |
| Degrees of Motion | 180 swivel and 360 rotate |
| Minimum Screen Size (in.) | 13 |
| Maximum Screen Size (in.) | 27 |
| Maximum Weight Capacity (lbs.) | 29 |
| Number of Displays | 1 |
| Shipping Dimensions (hwd / in.) | 7.10 x 16.30 x 30.50 |
| Shipping Weight (lbs.) | 42.70 |
| Unit Dimensions (hwd / in.) | 33.700 x 23.600 x 49.500 |
| Unit Weight (lbs.) | 35.2 |
FEATURES & SPECIFICATIONS
| | |
| --- | --- |
| Cord Management | No |
| Tools Necessary | Yes |
WARRANTY & SUPPORT
| | |
| --- | --- |
| Product Warranty Period (Worldwide) | 5-year limited warranty |