NIAP-certified KVM switch lets you swap between 4 computers with government- and military-level security and data protection.
Safely and securely switches between 4 isolated computers with different security levels
Certified to NIAP/Common Criteria Protection Profile for Peripheral Sharing Switches V3.0
Supports HD resolutions up to 2560 x 1600 (@ 60 Hz) for crystal-clear video
Dual-monitor support enables multitasking and generates increased productivity
Common Access Card (CAC) port supports biometric and other smart card readers
---
Management Software
Administrative management of the KVM is accomplished through the Administration and Security Management 1.2 utility. This is a free download (see the Support Tab at the top of this page) which provides management of user credentials, CAC device management, logs, EDID locking and restoring factory defaults. The Admin and Security Management 1.2 utility is available for Windows only. For managing MAC computers connected to the KVM, settings must be applied through a Windows PC.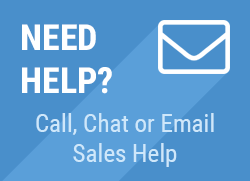 4-Port KVM Switch, DVI to DVI, Is Ideal for Applications That Demand Secure Networks
This 4-port KVM switch is recommended for any government, military, financial or healthcare environment where tight security of sensitive data is of utmost importance in a world of constantly changing cyberthreats. Each KVM port is an electronically isolated channel, making it impossible for data to be transferred between connected computers through the KVM. The dual-monitor DVI KVM switch supports crystal-clear HD video resolutions up to 2560 x 1600 (including 1080p) at 60 Hz.
NIAP PP3.0 Certified to Meet Today's Top Information Assurance Standards
This KVM switch is certified by NIAP (National Information Assurance Partnership), which is operated by the National Security Agency (NSA), to the latest Common Criteria Protection Profile for Peripheral Sharing Switches Version 3.0. Discrete processing paths to each connected system prevent data leakage, transfer and crosstalk between adjacent ports. Peripheral isolation enables data to flow from device to host only.
Top-of-the-Line Security Features Keep Your Data Safe
Special protection prevents re-programming or re-reading firmware, so the switch's KVM logic remains unaltered. The keyboard buffer clears automatically after data transmission, ensuring no information is left stored. Plus, you can only access connected computers via buttons on the switch's panel. Other port-switching methods, such as On-Screen Display (OSD) and Hotkey Commands, have been excluded to further ensure data integrity.
CAC Port Supports Biometric and Other Smart Card Readers
The Common Access Card port supports smart cards, scanners and biometric readers, including fingerprint readers, to bolster security. You may assign and register specific peripherals to the CAC port, providing a secure connection for user authentication.
Anti-Tampering Protection Prevents Physical Breeches
If the housing is opened, internal anti-tamper switches will disable the unit, causing it to become inoperable and the front-panel LEDs to flash repeatedly. Seals on the enclosure will provide visual evidence of tampering.
Maintains Constant Keyboard and Mouse Emulation for Smooth No-Delay Switching
Full USB device filtering ensures support for keyboard and mouse only. This KVM switch also supports secure video emulation and EDID learning, which allow for ultra-fast monitor switching while preventing unwanted data from transmitting through the DDC lines. Both keyboard/mouse and video emulation controllers restrict discovery of newly connected peripherals or monitors during switching operations, shielding your computers from potential vulnerabilities.
Accessory Cable Kits - P784-006-DVU & P784-010-DVU (Not Included)
Designed specifically for the B002-DV2AC4 NIAP KVM switch, these DVI-I Dual Link cable kits support video resolutions up to 2560 x 1600 @60 Hz as well as USB 2.0 data transfer speeds up to 480 Mbps. By combining several different cables into one convenient kit, you cut down on unnecessary clutter and costs.
TAA-Compliant for GSA Schedule Purchases
The B002-DV2AC4 is compliant with the Federal Trade Agreements Act (TAA), which makes it eligible for GSA (General Services Administration) Schedule and other federal procurement contracts.
GDG
DVI monitors
Wired USB mouse/keyboard with no internal hub or composite device functions (wireless mouse/keyboard not supported)
Computer with DVI and USB ports (USB 2.0 required for CAC support)
Computer and speakers with 3.5 mm stereo audio port (optional)
Windows, Mac, Linux or any other major operating system
B002-DV2AC4 4-Port NIAP PP3.0-Certified DVI-I KVM Switch
External power supply w/NEMA 1-15P plug & 5-ft. (1.52 m) cord (Input: 100-240V, 50/60 Hz, 0.8A; Output: 12V 2A)
Owner's manual
OVERVIEW
| | |
| --- | --- |
| UPC Code | 037332237491 |
| Technology | DVI |
VIDEO
| | |
| --- | --- |
| Max Supported Video Resolution | 2560 X 1600 @ 60Hz |
INPUT
| | |
| --- | --- |
| AC Power Adapter Plug(s) | NEMA 1-15P North America |
| AC Power Adapter Input Specs (V / Hz / A) | 100-240V / 50/60Hz / 1.3A |
| AC Power Adapter Output Specs (V / A) | 12V / 3A |
| AC Power Adapter Cord Length (ft.) | 5 |
| AC Power Adapter Cord Length (m) | 1.5 |
| Voltage Compatibility (VAC) | 100; 110; 125; 127; 200; 208; 220; 230; 240 |
| Input Frequency | 50/60Hz |
| Redundancy - Dual Power Inputs | No |
POWER
| | |
| --- | --- |
| Power Source Type | AC Adapter |
| DC Barrel Plug | OD: 5.5 x 2.1 x 7.5mm, Positive Pin, Negative Sleeve |
USER INTERFACE, ALERTS & CONTROLS
| | |
| --- | --- |
| LED Indicators | (x4) GREEN / PORT SELECTION, (x4) BLUE / CAC/EDID (PUSH-BUTTON), (x2) GREEN / VIDEO CONSOLE, (x1) GREEN / CAC CONSOLE |
PHYSICAL
| | |
| --- | --- |
| Color | Black |
| Material of Construction | Metal |
| Rackmountable | No |
| Unit Dimensions (hwd / in.) | 2.700 x 12.570 x 6.700 |
| Unit Packaging Type | Box |
| Unit Weight (lbs.) | 3 |
ENVIRONMENTAL
| | |
| --- | --- |
| Operating Temperature Range | 32° to 104°F (0° to 40°C) |
| Storage Temperature Range | 4° to 140°F (-20° to 60°C) |
| Relative Humidity | 0% to 80%, Non-Condensing |
CONNECTIONS
| | |
| --- | --- |
| Number of Ports | 4 |
| PC/Server Connections | DVI; USB |
| Side A - Connector 1 | 3.5MM (FEMALE) |
| Side A - Connector 2 | (2) DVI-I (FEMALE) |
| Side A - Connector 3 | (3) USB A (FEMALE) |
| Side B - Connector 1 | 3.5MM (FEMALE) |
| Side B - Connector 2 | (2) DVI-I (FEMALE) |
| Side B - Connector 3 | (2) USB B (FEMALE) |
| Computer Keyboard and Mouse Interface | USB |
| Computer Monitor Interface | DVI-I Dual-Link |
| Console Keyboard and Mouse Interface | USB |
| Console Monitor Interface | DVI-I Dual-Link |
FEATURES & SPECIFICATIONS
| | |
| --- | --- |
| USB Specification | USB 1.1 (up to 12 Mbps); USB 2.0 (up to 480 Mbps) |
| NIAP-Certified Secure | Yes |
| Number of Users | 1 |
| On-Screen Display (OSD) | No |
| Port Selection | Pushbutton |
| Driver Required | No |
| Common Access Card (CAC) Support | Yes |
STANDARDS & COMPLIANCE
| | |
| --- | --- |
| External Power Supply Certifications | CE; FCC; UL; cUL |
| Product Compliance | NIAP PP3.0; RoHS; Trade Agreements Act (TAA) |
WARRANTY & SUPPORT
| | |
| --- | --- |
| Product Warranty Period (Worldwide) | 3-year limited warranty |
Federal, military, and intelligence agencies around the world have strict requirements regarding the security of KVMs to safeguard data from accidental transfer or unauthorized access. Tripp Lite's Secure KVMs meet the high standards for security set by the National Information Assurance Partnership (NIAP), so data stays safe and in the right hands. For a full explanation of NIAP-certified KVM switches, click
here
Ask a Question
Audio Video Cables
| | Model Number | Description |
| --- | --- | --- |
| | P560-006 | DVI Dual Link Cable, Digital TMDS Monitor Cable (DVI-D M/M), 6 ft. (1.83 m) |
USB Cables
| | Model Number | Description |
| --- | --- | --- |
| | U022-006 | USB 2.0 A to B Cable (M/M), 6 ft. (1.83 m) |
| | UR022-001 | Universal Reversible USB 2.0 Cable (Reversible A to B M/M), 1 ft. (0.31 m) |
Accessories
| | Model Number | Description |
| --- | --- | --- |
| | P784-006-DVU | DVI KVM Cable Kit - DVI, USB, 3.5 mm Audio (3xM/3xM) + USB (M/M) + DVI (M/M), 6 ft. (1.83 m) |
| | P784-010-DVU | DVI KVM Cable Kit - DVI, USB, 3.5 mm Audio (3xM/3xM) + USB (M/M) + DVI (M/M), 10 ft. (3.05 m) |