In-Store Technology
is the New Frontier for Retail
As the boundaries between physical and digital commerce blur and buyers embrace hybrid, technology-enhanced forms of shopping, retail stores must become more than just spaces to stock and merchandise products. Today's innovative shopping locations personalize promotions in real-time, track customer movements with the same precision as online interactions, and empower store employees with actionable information. Capturing, accessing and analyzing data in various forms before customizing responses on the fly, this new approach requires fast and reliable on-premises infrastructure.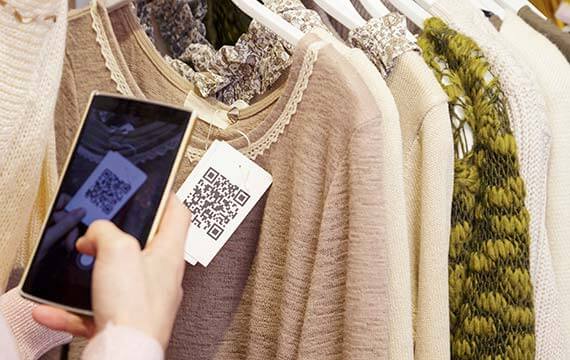 Integrating Physical and Digital Commerce
Shopping is no longer exclusively an in-person or online experience. Customers don't make a distinction, and retailers can't either. Integrating customer and sales data across all touchpoints requires in-store POS systems and inventory to be digitally synchronized with e-commerce platforms. This provides a more complete and up-to-date view of the customer to enrich the shopping experience and increase customer satisfaction. It also enables more efficient, integrated and effective operations behind the scenes, with key data like real-time stock status in all locations.
Personalizing In-Store Experiences
From the moment customers enter a store, beacons interact with mobile devices and collect information about customer movements to improve the in-store experience and create location-based offers and discounts. Automated systems like smart mirrors, virtual fitting rooms and augmented reality apps supplement sales and customer service staff, increase customer engagement and influence buyers at the instant a purchasing decision is made. Bluetooth 5 and 5G will only accelerate these trends, providing low latency, greater range and increased location accuracy.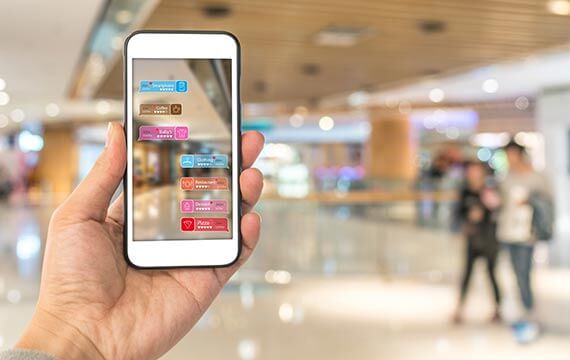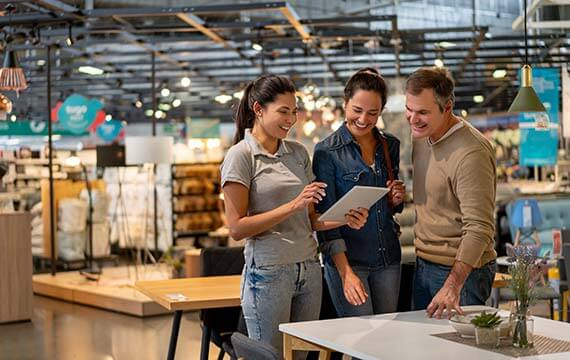 Empowering Employees and Customers
It may seem like the future of retail belongs to the machines, but customers rank knowledgeable store employees as one of the biggest factors in earning their loyalty and repeat business. Cutting-edge retailers empower employees with mobile devices and other network-connected digital tools to supplement their knowledge of customer preferences and product details, as well as providing mobile checkout for customer convenience. This not only improves the buyer's experience, it also improves employee confidence and job satisfaction. For customers who prefer self-service, interactive apps, smart kiosks and automated checkout systems provide a quick, convenient and socially distanced shopping experience.
Converting Supply Chain to Demand Chain
The integration of physical locations, e-commerce, customer data, logistics and supply chain visibility enables a demand chain with increased accuracy, efficiency, sustainability and profitability. Innovations like 5G-connected smart shelves with wireless sensing combined with artificial intelligence and data mining keep demand forecasting up-to-date for tight integration between what the customer wants and what the retailer delivers. The improved speed and responsiveness of the demand chain reduces lead times and keeps retailers agile and ready to respond to changing market conditions. The demand chain also pays dividends in loss prevention, as inventory is less likely to be stolen, stranded or depreciated when it's right-sized and tracked in real-time from factory to checkout.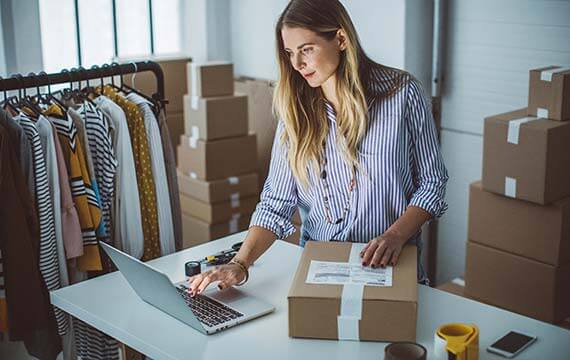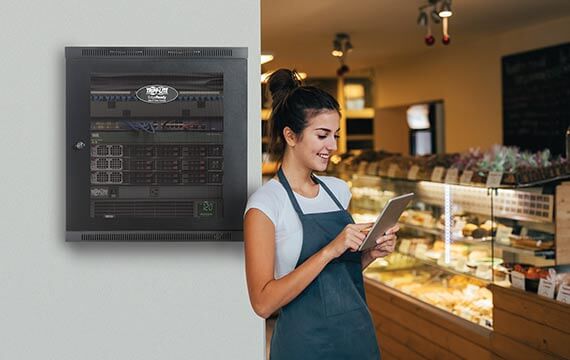 Taking Data Processing to the Edge
Supporting the devices, sensors, data and real-time analysis required for forward-looking retail locations requires the robust data processing and low-latency network connections provided by edge computing. Edge computing relocates processing power and data storage from the cloud, which is typically too far away to handle interactive applications quickly enough, to servers and network equipment on premises. Edge computing is also more cost-efficient than paying for bandwidth to send large volumes of data back and forth to the cloud. The edge infrastructure of the retail location, including components like rack enclosures, backup power and network cabling, is essential to its digital transformation.
Preventing Downtime and Abandoned Carts
For the digitally transformed retail experience to live up to its promise, it must be reliable. No matter how modernized, the customer experience fails if the store's infrastructure fails. Power failures, network slowdowns and equipment glitches frustrate customers and interrupt on-premises targeting. Putting systems in place to guarantee uninterrupted network and system availability is essential. Never give customers a reason to lose patience and go somewhere else. Not only do you miss opportunities for immediate sales, they may not come back.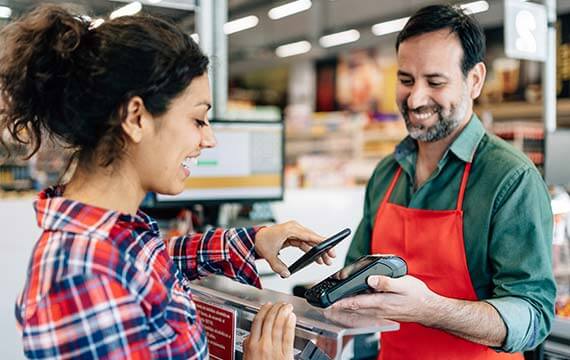 Pro AV and Digital Signage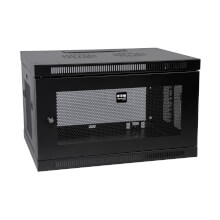 Wall-Mount Racks
Secure, space-saving storage and organization for network hardware, payment-processing gear requiring PCI compliance and other important equipment.
Explore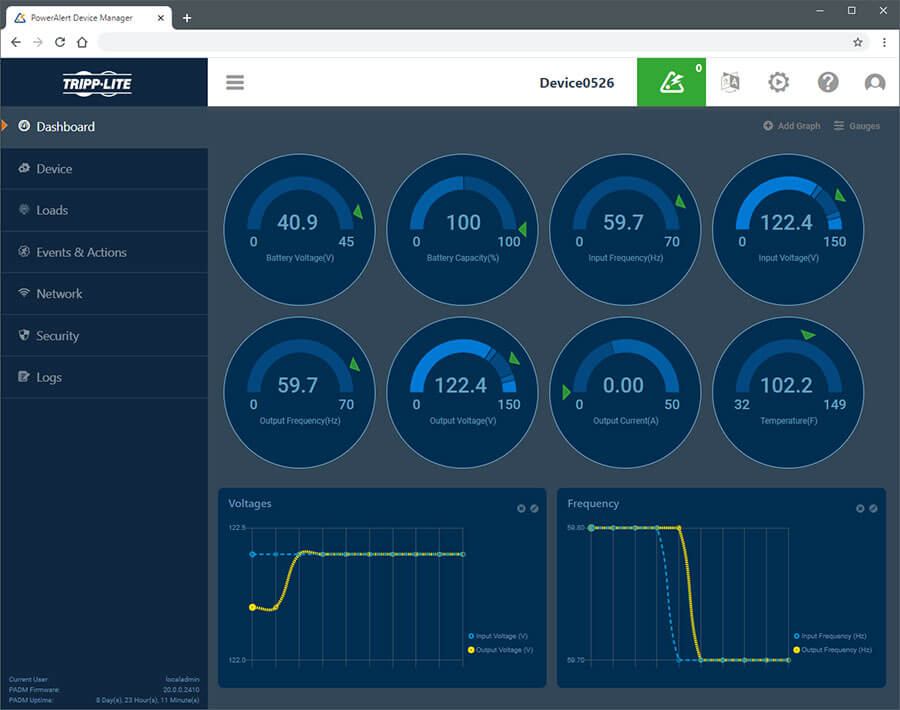 Remote Management
Hardware and software to provide self-healing reboots of network devices, SNMP-based remote management, secure browser/CLI access, time-based logging and alerts.
Explore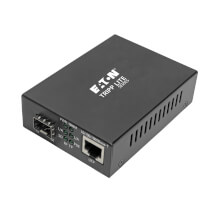 Network Connectivity
Copper and fiber network cables and patch panels to connect equipment to high-speed networks. PoE solutions for power and connectivity through one cable.
Explore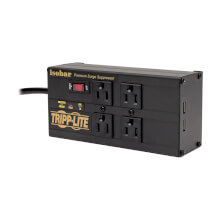 Surge Protectors & Power Strips
Convenient power outlet strips in a wide variety of shapes and sizes, with or without surge protection and USB charging.
Explore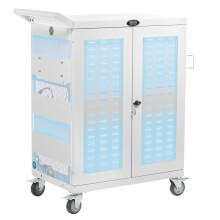 Safe-IT™ Products
Safe-IT antimicrobial and antibacterial cables, surge protectors and charging carts protect users and installers of frequently handled equipment.
Explore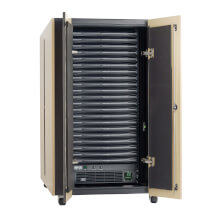 EdgeReady™ Micro Data Centers
Preconfigured rack enclosure, UPS system, PDU, network management and environmental/security sensor. Ideal for edge applications.
Explore
---