Control up to 8 computers from anywhere in the world with a single KVM switch with integrated console and IP remote access. This KVM switch is a smart solution for secure server control that saves rack space and money.
Control computers/servers locally or via LAN, WAN or Internet
Occupies just 1U of space in a rack-mountable drawer
19" LCD screen supports video resolutions up to 1280 x 1024
Allows up to 64 user accounts, with multi-level security
Compatible with all operating systems
---
Important Note
To obtain a copy of the owner's manual for your B020-U08-19-IP or B020-U16-19-IP KVM, please contact Product/Technical Support – (773) 869-1234. You will need to have the serial number for your product at the time of the call. Should you experience any inconsistencies in upgrading firmware or lengthy load times, please contact the Product/Tech Support team.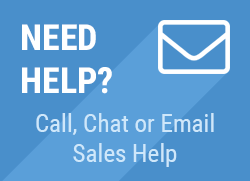 Saves Space and Money
Combines 8-port KVM switch, 19-in. LCD screen, keyboard and touchpad in a 1U rack-mountable drawer – ideal when rack space is at a premium
Mounts into 19"-wide rack, 26"-38" deep
Flip-up/fold-down screen keeps console from blocking access to rack equipment when not in use

IP Remote Access for Fewer Trips to the Server Room
Remote access offers convenience of controlling servers from anywhere…no need to travel to the server room or network closet
Supports both IPv4 and IPv6 and network interfaces TCP/IP, HTTP, HTTPS, RADIUS, DHCP, SSL, ARP, DNS, 10Base-T/100Base-TX, Auto Sense and Ping
Simplifies IT Tasks
Switch easily between the 8 ports via on-console buttons, on-screen display or hot keys; OSD can be set to English, Spanish, French, German or Japanese
Panel array mode lets you monitor multiple ports at same time
Supports RADIUS and LDAP/S authentication
Auto-scan mode automatically sequences through all active ports accessible to the user
Includes USB port for an external mouse and a USB 1.1 port for sharing a peripheral across the installation
Log server tracks events on your installation
Large 19" LCD
Extra-wide display makes multitasking easier
Supports video resolutions up to 1280 x 1024; remote monitor resolutions up to 1600 x 1200
DDC emulation allows for optimal output to the LCD
Advanced Security Features
Includes password protection and advanced encryption: 512-bit RSA, 256-bit AES, 56-bit DES, 168-bit 3DES, 128-bit RC4 and 128-bit SSL
Allows up to 64 user accounts, with 3 levels of access
Expandability and Long-Lasting Reliability
Increase the number of connected computers up to 256 by daisy-chaining up to 31 B022-U08 KVM switches
Compatible with all major operating systems for easy integration into existing structure
Firmware is upgradable so your software remains up-to-date
Heavy-duty steel housing stands up to frequent use
Servers being connected to the KVM must have a HD15 port, and a USB port or PS/2 Keyboard/Mouse ports; a P778-Series combo KVM cable kit is required for each connected computer
Computers that access the KVM remotely should have at least a Pentium III, 1GHz processor
If remote computer is accessing the switch with Windows Client, DirectX 7.0 or higher is needed; if accessing the switch with Java Client, Sun's Java 2 (1.4.2 or higher) runtime environment must be installed
A network transfer speed of 128Kbps or higher is recommended
Supports Internet Explorer, Firefox, Mozilla, Safari, Chrome, Opera and Netscape web browsers
Compatible with all major operating systems
Power consumption: 120V, 60Hz, 33.5W; 230V, 50Hz, 34W
B020-U08-19-IP 8-Port console KVM switch with 19" LCD and built-in IP access
(x2) P778-Series 6-ft. (1.83 m) USB/PS2 combo KVM Cable Kits
USB/PS2 combo external console Cable Kit
Grounding wire
RJ11 to DB9 firmware upgrade cable
Rackmount hardware
C13 to 5-15P power cord
CD with owner's manual, quick start guide, and device files
OVERVIEW
| | |
| --- | --- |
| UPC Code | 037332152886 |
| Max CPU | 8 |
| Technology | PS/2; VGA/SVGA |
VIDEO
| | |
| --- | --- |
| Number of Monitors Supported | 1 |
| Max Supported Video Resolution | 1280 x 1024 @75HZ, DDC2B and 1920 x 1080 @ 60 Hz (remote console). |
| Max Number of Ports (Entire Chain) | 64 |
| Extended Mode | No |
| Mirror Mode | No |
INPUT
| | |
| --- | --- |
| AC Power Adapter Plug(s) | NEMA 1-15P North America |
| AC Power Adapter Input Specs (V / Hz / A) | 100-240V / 50/60Hz / 1A |
| AC Power Adapter Cord Length (ft.) | 6 |
| AC Power Adapter Cord Length (m) | 1.8 |
| Maximum Input Amps | 1 |
| Voltage Compatibility (VAC) | 100; 110; 120; 125; 220; 230; 240 |
| Input Cord Details | C13 to 5-15P |
| Input Current | 120V (0.8A) / 230V (0.4A) |
PHYSICAL
| | |
| --- | --- |
| Color | Black |
| Material of Construction | Metal; Plastic |
| LCD Monitor (in.) | 19 |
| Rackmountable | No |
| Shipping Dimensions (hwd / in.) | 5.12 x 26.18 x 32.68 |
| Shipping Weight (lbs.) | 40.00 |
| Unit Dimensions (hwd / in.) | 1.750 x 17.000 x 27.000 |
| Unit Weight (lbs.) | 31 |
ENVIRONMENTAL
| | |
| --- | --- |
| Operating Temperature Range | 32° to 122°F (0° to 50°C) |
| Storage Temperature Range | -4° to 140°F (-20° to 60°C) |
| Relative Humidity | 0% to 80% RH, Non-Condensing |
| Operating Temperature | 32° to 122°F (0° to 50°C) |
COMMUNICATIONS
| | |
| --- | --- |
| Hotkey | Yes |
| Port Control | Push Buttons, Hotkeys, OSD, Remote Toolbar |
| IP Remote Access | Yes |
| Network Compatibility | 1000 Mbps |
CONNECTIONS
| | |
| --- | --- |
| Number of Ports | 8 |
| Computer/Server Ports | SPHD-18 (VGA, PS/2, USB) |
| Daisy-Chain Port | Yes |
| Firmware Upgrade Port | Yes |
| PC/Server Connections | PS/2; USB; VGA |
| Side A - Connector 1 | (8) HD18 (FEMALE) |
| Side B - Connector 1 | (1) HD18 (MALE) |
| Side B - Connector 2 | (1) DB25 (MALE) |
| Side B - Connector 3 | (1) RJ11 (FEMALE) |
| Side B - Connector 4 | (1) RJ45 (FEMALE) |
| Side B - Connector 5 | (2) USB A (FEMALE) |
| Computer Keyboard and Mouse Interface | PS/2; USB |
| Computer Monitor Interface | VGA |
| Console Keyboard and Mouse Interface | PS/2 |
| Console Monitor Interface | VGA |
FEATURES & SPECIFICATIONS
| | |
| --- | --- |
| NIAP-Certified Secure | No |
| Number of Users | 1 |
| Autoscan (Y,N) | Y |
| Autoscan Duration | 1 - 255 seconds |
STANDARDS & COMPLIANCE
| | |
| --- | --- |
| Product Certifications | EN 60950-1; CAN/CSA C22.2; UL 60950-1 |
| Product Compliance | RoHS; CE (Europe); FCC Part 15 Class A (USA); Trade Agreements Act (TAA) |
WARRANTY & SUPPORT
| | |
| --- | --- |
| Product Warranty Period (Worldwide) | 1-year limited warranty |
Copper Network Cables
| | Model Number | Description |
| --- | --- | --- |
| | N001-007-GY | Cat5e 350 MHz Snagless Molded (UTP) Ethernet Cable (RJ45 M/M), PoE - Gray, 7 ft. (2.13 m) |
| | N001-010-GY | Cat5e 350 MHz Snagless Molded (UTP) Ethernet Cable (RJ45 M/M), PoE - Gray, 10 ft. (3.05 m) |
| | N001-014-GY | Cat5e 350 MHz Snagless Molded (UTP) Ethernet Cable (RJ45 M/M), PoE - Gray, 14 ft. (4.27 m) |
Power Cords and Adapters
| | Model Number | Description |
| --- | --- | --- |
| | P032-007 | C20 to C13 Power Cord for Computer - Heavy-Duty, 15A, 100-250V, 14 AWG, 7 ft. (2.13 m), Black |
| | P054-006 | European Computer Power Cord, C13 to Schuko, 10A, 250V, 17 AWG, 6 ft. (1.83 m), Black |
Accessories
| | Model Number | Description |
| --- | --- | --- |
| | B019-000 | 2-Post Rack-Mount Bracket, B020, B021, B040, and B070 Consoles & KVM Consoles |
| | P778-006 | USB/PS2 Combo Cable for NetDirector KVM Switches B020-U08/U16 and KVM B022-U16, 6 ft. (1.83 m) |
| | P778-010 | USB/PS2 Combo Cable for NetDirector KVM Switch B020-U08/U16, 10 ft. (3.05 m) |
| | P778-015 | USB/PS2 Combo Cable for NetDirector KVM Switches B020-U08/U16 and KVM B022-U16, 15 ft. (4.57 m) |
Services & Extended Warranties