Control a network of 16 servers or computers directly from one keyboard, mouse and monitor housed in 1U of rack space. Built-in IP access allows control from anywhere via LAN, WAN or Internet.
Controls up to 16 computers remotely via LAN, WAN or Internet
Installs in just 1U to save rack space
Works with all major operating systems and browsers
Protects data with 3 security levels (Admin, User and Select)
Enables up to 64 secure user accounts
---
Important Note
To obtain a copy of the owner's manual for your B020-U08-19-IP or B020-U16-19-IP KVM, please contact Product/Technical Support. You will need to have the serial number for your product at the time of the call. Should you experience any inconsistencies in upgrading firmware or lengthy load times, please contact the Product/Tech Support team.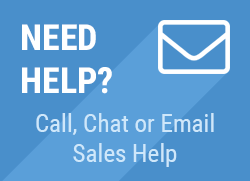 Complete Control from Anywhere
Built-in IP access lets you control up to 16 computers directly from the next room, next door, or the next continent
Remotely access computers via LAN, WAN or the Internet via Windows or Java
Panel Array Mode allows remote monitoring of multiple ports at the same time
Windows- and Java-based applications provide access without a browser
Advanced on-screen display supports video resolutions up to 1280 x 1024 (@ 75 Hz) at the built-in 19-inch monitor and up to 1600 x 1200 (@ 60 Hz) at the remote console
Built-In Security to Keep Your Data Safe
3 levels of security (Admin, User and Select) allow you to delegate proper access
Create up to 64 separate user accounts
Features advanced encryption technologies, such as 512-bit RSA, 256-bit AES, 56-bit DES, 168-bit 3DES, 128-bit RC4 and 128-bit SSL
Supports RADIUS and LDAP/S remote authentication
LEDs indicate when a computer is connected, powered on and selected
Included firmware upgrade cable keeps the software up to date
Versatile to Meet Your Specific Needs
Increase the number of connected computers up to 264 by daisy-chaining up to 31 B022-U08 KVM switches.
Compatible with all major operating systems
User-friendly web management interface can be displayed in English, Spanish, French, German or Italian
Included P778-Series cable kits let you use either USB or PS/2 keyboards and mice
Supports both IPv4 and IPv6, as well as Link Local IPv6 Address and IPv6 Stateless Auto Configuration protocol
External USB 1.1 port lets you add a flash drive or card reader to share external data among connected computers
Keep Your Colleagues in the Loop
Windows-based log server records events and saves them to a searchable database
Users who are logged in simultaneously can communicate via message board and manage port access
Rack-Mounted Convenience
LCD folds down so the unit mounts into just 1U of rack space
Mounts in racks from 26 in. to 38 in. deep
Rugged steel housing and premium connectors built to last
Console locks into place when not in use to prevent sliding out of the rack
Any major operating system
Any major web browser
Pentium III 1 GHz processor
DirectX 7.0 or higher (Windows) or Java 2 1.4.2 or higher (Java)
Network transfer speed of 128 Kbps or higher
HD15 port
USB or PS/2 keyboard/mouse ports
B020-U16-19-IP NetDirector 16-Port 1U Rack-Mount Console IP KVM Switch
(2) P778-Series USB/PS2 combo KVM cable kits, 6-ft. (1.83 m)
USB/PS2 combo external console cable kit
Grounding wire
RJ11 to DB9 firmware upgrade cable
C13 to NEMA 5-15P power cord
Mounting hardware
CD with Owner's Manuals and device files
OVERVIEW
| | |
| --- | --- |
| UPC Code | 037332188052 |
| Max CPU | 16 |
| Technology | PS/2; VGA/SVGA |
VIDEO
| | |
| --- | --- |
| Number of Monitors Supported | 1 |
| Max Supported Video Resolution | Up to 1280 x 1024 (@75 Hz) at the built-in 19-inch monitor and up to 1600 x 1200 (@ 60 Hz) at the remote console. |
| Max Number of Ports (Entire Chain) | 128 |
| Extended Mode | No |
| Mirror Mode | No |
INPUT
| | |
| --- | --- |
| AC Power Adapter Plug(s) | NEMA 1-15P North America |
| AC Power Adapter Input Specs (V / Hz / A) | 100-240V / 50/60Hz / 1A |
| AC Power Adapter Cord Length (ft.) | 6 |
| AC Power Adapter Cord Length (m) | 1.8 |
| Nominal Input Voltage(s) Supported | 100V AC; 110V AC; 115V AC; 120V AC; 127V AC; 140V AC; 200V AC; 208V AC; 220V AC; 230V AC; 240V AC |
| Recommended Electrical Service | 100-250V |
| Maximum Input Amps | 1 |
| Input Frequency | 50/60Hz |
| Input Current | 120V (0.8A) / 230V (0.4A) |
PHYSICAL
| | |
| --- | --- |
| Color | Black |
| Material of Construction | Metal; Plastic |
| LCD Monitor (in.) | 19 |
| Rackmountable | No |
| Shipping Dimensions (hwd / in.) | 5.40 x 26.75 x 32.75 |
| Shipping Weight (lbs.) | 40.30 |
| Unit Dimensions (hwd / in.) | 1.730 x 17.000 x 27.100 |
| Unit Weight (lbs.) | 31 |
ENVIRONMENTAL
| | |
| --- | --- |
| Operating Temperature Range | 32° to 122°F (0° to 50°C) |
| Storage Temperature Range | -4° to 140°F (-20° to 60°C) |
| Relative Humidity | 0% to 80% RH, Non-Condensing |
| Operating Temperature | 32° to 122°F (0° to 50°C) |
| BTUs | 30.8 BTUs at 120Vac/ 31.8 BTUs at 220Vac |
COMMUNICATIONS
| | |
| --- | --- |
| Hotkey | Yes |
| Port Control | Push Buttons, Hotkeys, OSD, Remote Toolbar |
| IP Remote Access | Yes |
| Network Compatibility | 1000 Mbps |
CONNECTIONS
| | |
| --- | --- |
| Number of Ports | 16 |
| Computer/Server Ports | SPHD-18 (VGA, PS/2, USB) |
| Daisy-Chain Port | Yes |
| Firmware Upgrade Port | Yes |
| PC/Server Connections | PS/2; USB; VGA |
| Side A - Connector 1 | (16) HD18 (FEMALE) |
| Side B - Connector 1 | (1) HD18 (MALE) |
| Side B - Connector 2 | (1) DB25 (MALE) |
| Side B - Connector 3 | (2) RJ45 (FEMALE) |
| Side B - Connector 4 | (2) USB A (FEMALE) |
| Side B - Connector 5 | (1) RJ11 (FEMALE) |
FEATURES & SPECIFICATIONS
| | |
| --- | --- |
| USB Specification | USB 2.0 (up to 480 Mbps) |
| NIAP-Certified Secure | No |
| Number of Users | 1 |
| Autoscan (Y,N) | Y |
| Autoscan Duration | 1 - 255 seconds |
STANDARDS & COMPLIANCE
| | |
| --- | --- |
| Product Certifications | EN 60950-1; CAN/CSA C22.2; UL 60950-1 |
| Product Compliance | RoHS; CE (Europe); FCC Part 15 Class A (USA); Trade Agreements Act (TAA) |
WARRANTY & SUPPORT
| | |
| --- | --- |
| Product Warranty Period (Worldwide) | 1-year limited warranty |
Services & Extended Warranties